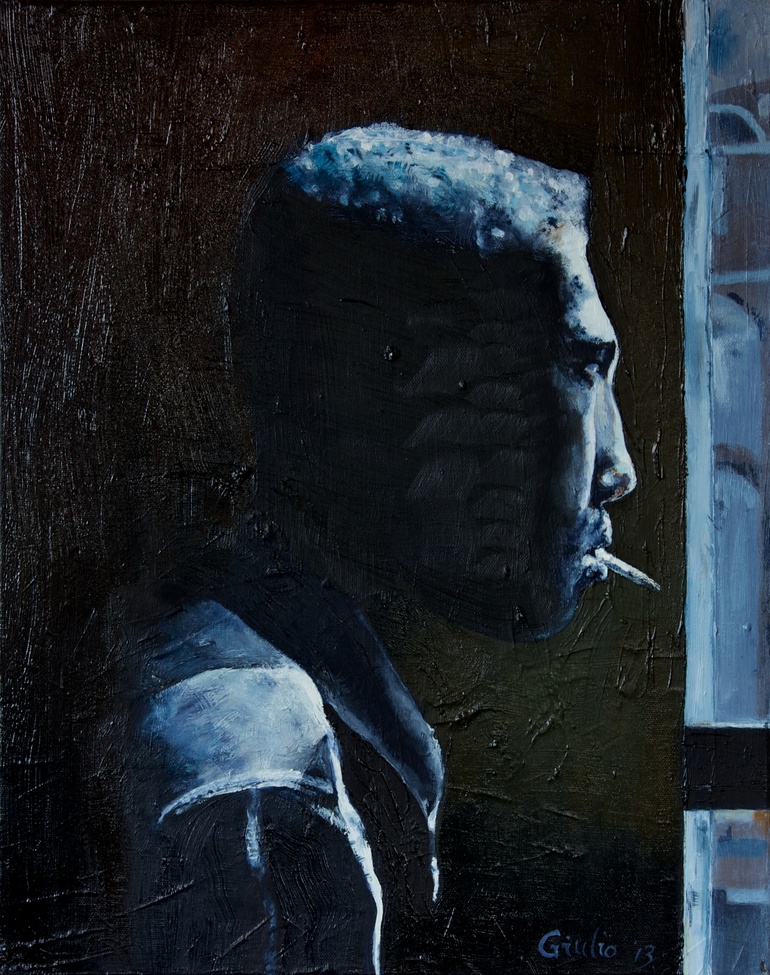 Media: Oil on canvas
Size: 40×50 cm
Price: $600 US
Collection:
ARTIST COMMENT
I saw this photograph by Gordon Parks. I found it striking, and painted it. I wanted to portray the tension and apprehension, quiet determination and strength. I imagined this man was feeling. I also wanted to paint a black and white. I like it because it expresses the essence. No colour. I used different blacks and also colour within the blacks. Nice piece.
I didn't realize til after, I had done a similar one some years ago, Waiting.
Creative work is self-discovery.