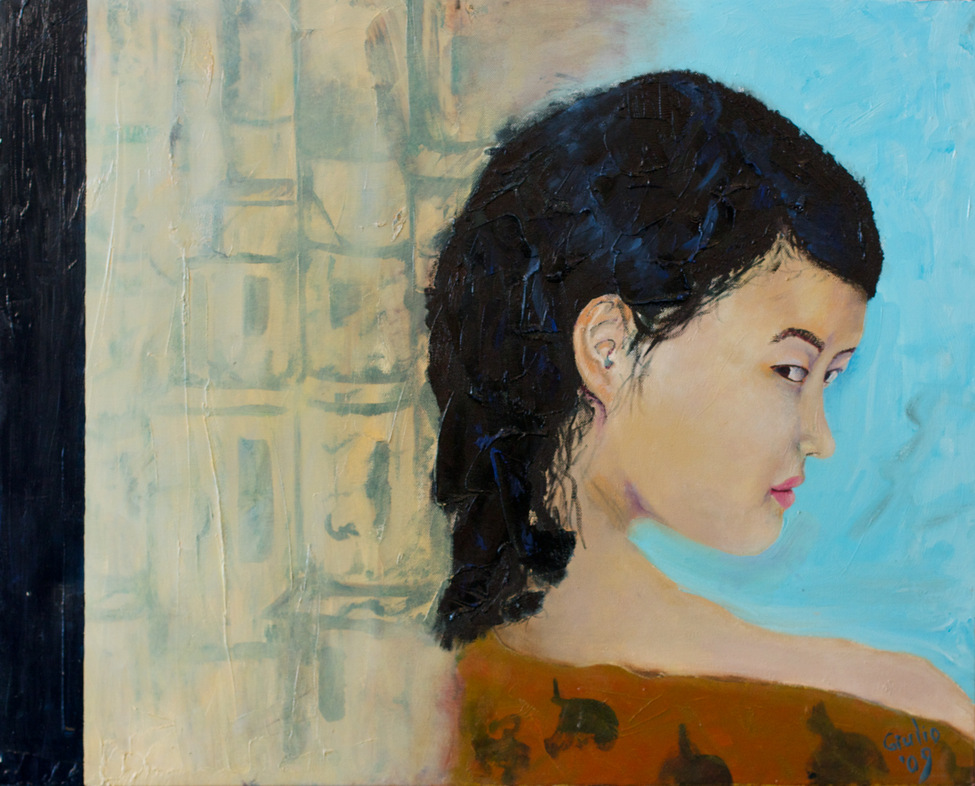 Media: Oil on canvas
Size: 100×70 cm
Price: $2500 US
Collection: 
Artist Statement
I find her ambiguous. I know this person, she is lovely and one time she looked at me over her shoulder and I knew I had to paint her like that. When she looked at me it was a slight intriguing smile. I tried to capture this, but when I now look at the painting, sometimes she looks a bit angry, or sometimes curious or sometimes teasing. It changes. I'd like to know how other people see her.
What comes into your mind about this image? Share your thoughts with the world! Record your video comment or email me in the space below.
Click on the button below and give permission to the software to record you. (NOTE some of you may have to click a button at the TOP of your screen.) Once you are satisfied with the recording submit it. Thank you for sharing.
 [record_video align="center"]
 Here is what other people have said.