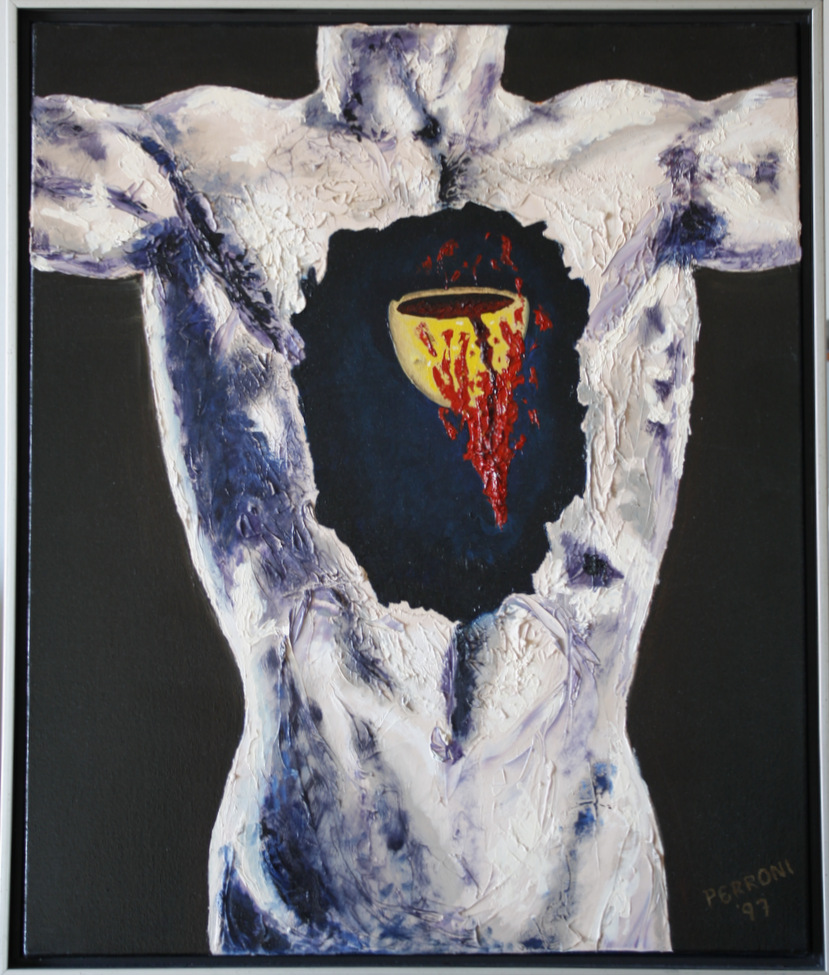 Media: Oil on Canvas
Size: 54 x 64, incl. frame
Price: $1500 US
Collection:
Artist Comment
I don't think anyone has ever just walked by this painting.
True healing is very painful. One of my earliest works. And when I did this I realized I had something in me. The image and the idea are so articulate. I wanted to show an old cup. I needed a dent. But I didn't know how. So I got a measuring cup and whacked it with a hammer so I could see what it looked like. Then I could paint it. I'm proud of that little dent. I looked in a body building book to see how the body and muscles go. What I did was use a palette knife and quickly sculpted the outline – all in one colour and then painted the background. I left the center empty.  Then, after it was dry, I took the purple blue and painted it where the shadows are.
The cracked broken cup is being healed by the fire of love. The cross is hidden by the body.